18 December 2006
Two extra special Scrubs videos, the first a Christmas card, the second a preview of an upcoming episode - enjoy!

Cobbled together by Gavin Whenman at 12:42 pm 0 comments  

Links to this post
10 January 2006
"My Intern's Eyes" is the name of the series premiere of
Scrubs
Season 5 and I watched it last night (
totally legally
), and to be honest, I feel cheated. Whilst it was a good, funny episode, I couldn't shake the feeling I've seen it before.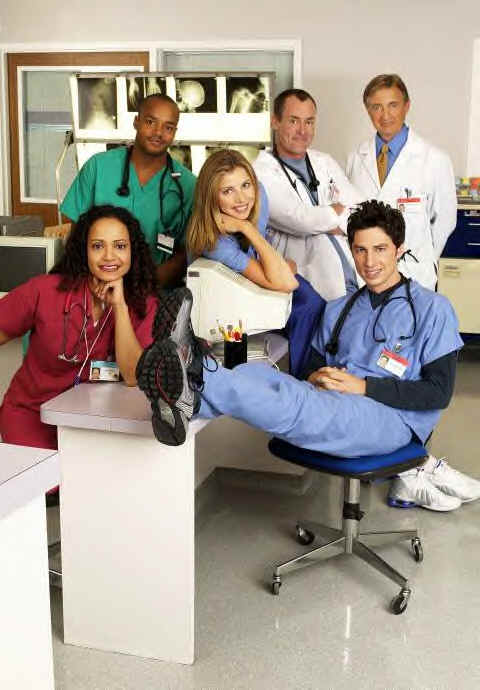 JD is still being tormented by the Janitor, Cox is still giving JD a new lesson every week and Elliot is still socially awkward. This show seriously needs some new ideas and (probably) writers, otherwise it's at risk of becoming stale before the series ends. The only new storyline in this series is that Carla and Turk are trying for a baby, although it does provide a rich source of jokes.
See Also:
Cobbled together by Gavin Whenman at 3:59 pm 2 comments  

Links to this post
04 August 2005
The reason I no longer have any friends.


God it's good.

Of particular greatness is Dr Cox as Obi Wan Kenobi and the episode "My Hero".
Does anyone know why it hasn't won many big awards?
Cobbled together by Gavin Whenman at 11:19 pm 2 comments  

Links to this post