I sent a fax via WriteToThem to my local MP, James Clappison, a couple of weeks ago asking him to support Amnesty's campaign to close down Guantanamo Bay. I received this rather disappointing response today: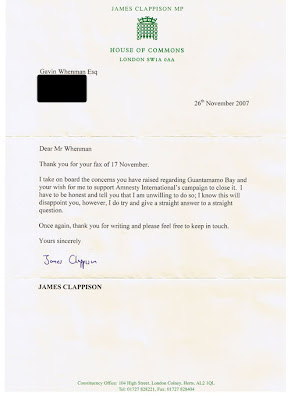 So, by implication he supports torture, extraordinary rendition and the detention without trial of persons on severely questionable legal grounds waiting for a war with ill-defined goals to end.
A response, needless to say, is being drafted.